Hello! I'm Jennene!
This world can be a serious kind of place so I'll tell you the important things first: I'm crazy about skirts that twirl. I adore the ocean and wanted to be a marine biologist when I was a little girl. I throw a mean Harry Potter birthday party. (Not for myself, you see. For my children...yes, sure, that's why...it's for the children.) Currently, Swedish Fish are my favorite candy.
I serve as the National Women's Encourager Coach for Celebrate Recovery. I get to write. Everyday! I'm married to the love of my life, the one and only John Eklund, who loved me enough to get me an Agent Carter Passport Eyeshadow palette and a gravity blanket for Mother's Day and our twenty year wedding anniversary, respectively. Life is good. And it gets better every day...
"I spent too many years warring against myself. I will do so no longer. I will dedicate the violence of my efforts into overthrowing the false king. I will endeavor to begin a new conversation: one where physical appearance has nothing to do with value. Nothing. The physical standards this society demands we judge ourselves against are patently wicked. They are false. They are constructs specifically designed to wrest life-giving power from the one true God. They exchange the truth of God for a lie. I reject them. I invite you to reject them, too. This is my new battle cry: 'Enough! This stops with me! For I shall be changed, in a moment, in the twinkling of an eye!'"
-OVERTHROW, JENNENE EKLUND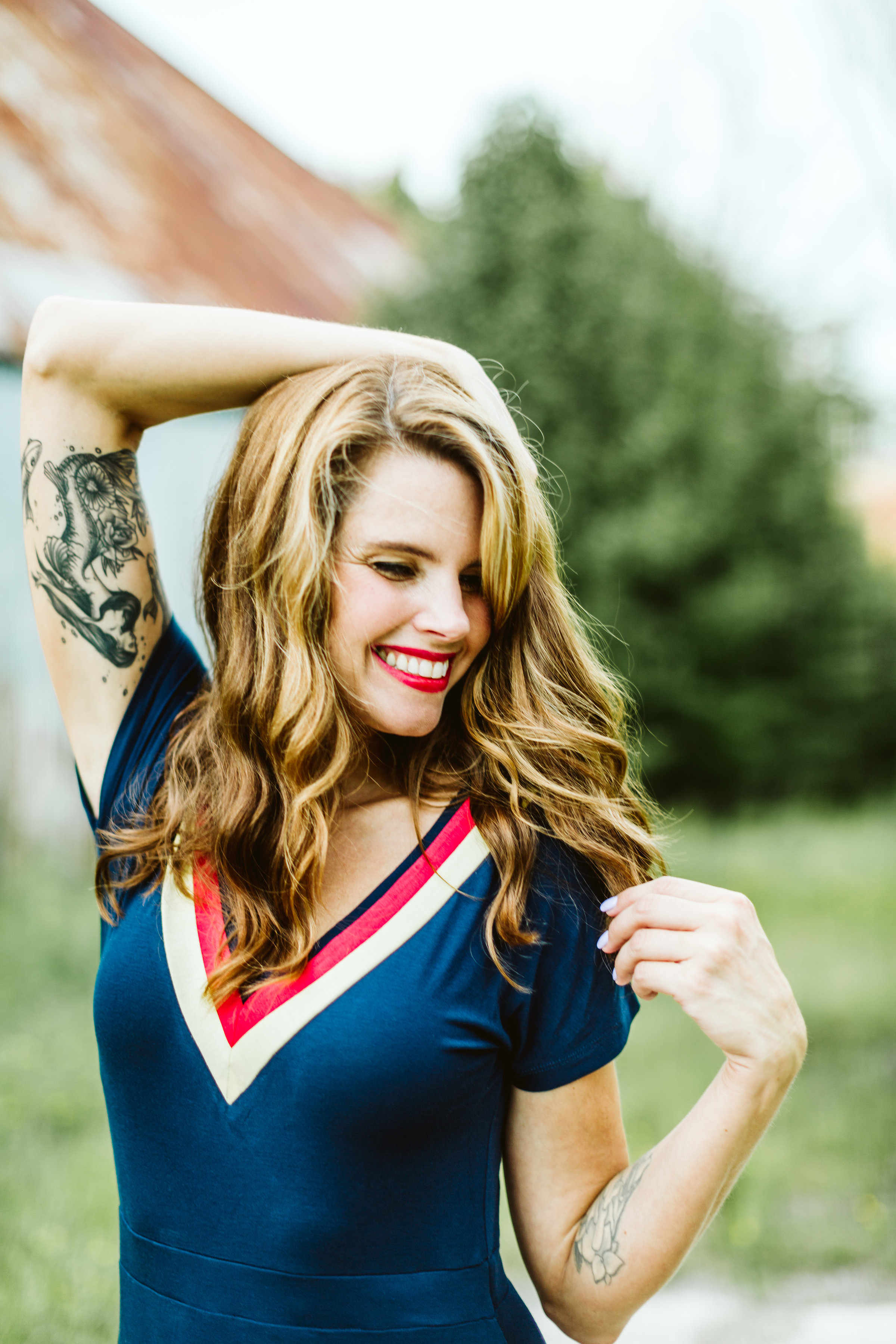 and a Wonder Woman inspired dress tend to make me feel like I can take on the world.
I have four daughters...
I guess you could say that little fact is a pretty important part of who I am and why I am motivated to fight against the lies about food and body image. Surviving in this culture, prevailing over the inundation of lies that tell us physical appearance is preeminent, is no easy feat. It is not for the faint of heart. I want my girls to learn to be fierce.
I am a mother. I am a wife. I am a survivor. Of things that have been done to me and of things I have done to myself. I wrestled with an eating disorder for two decades of my life. I thought I would never be free, that I could never change, that God was finished with me.
But God wasn't finished. And with His help I waged a war for freedom. My journey toward liberation wasn't smooth. I wasn't healed in one moment of instantaneous miraculous rapture. I toiled and I fought every minute of every day. I faced down a closet of too small clothes, embracing my muffin top as an occasion of glory, a reason to shout in victory. Change is possible. It really is.
Today, I pray that my story and what I have learned along the way will resonate with those who are faltering in the darkness of their own struggles. That is why I am so passionate about the cause of recovery- everywhere, but especially in the Church. I want people to feel like they can have a voice, that their pain was not meaningless. I want them to know, to really know, that God can redeem all things. Even our mistakes. Even our shame.
I also hope that I can help start a new conversation. It is a conversation that we are in desperate need of as Christians and as a cultural whole. Food has NOTHING to do with value. Controlling our appearances is of little meaning in the face of the reality that, because of the death and resurrection of Jesus, the eternal is now. There is so much more beauty and joy and mess in this life, provided to us by a good Father, than this world could ever dream to offer.
And THAT is worth fighting for.
"Courage,
dear heart."
-C.S. LEWIS